This article goes a good way to demonstrate that 'contagion' is not real, that 'germs' do not and cannot transfer from one person to another, that humans do not 'catch' disease, and hence, by default, COVID-19 cannot therefore be a transmittable disease, let alone a 'pandemic'. It is a fact that 'Germ THEORY' to this day, remains entirely unproven, so in simple terms, THERE IS NO VIRUS. As I say, prove me wrong, and I will buy you a house.

[...]

In 2005, a German man, Dr Stefan Lanka PhD (AKA very clever), a biologist who studied virology, molecular biology, ecology and marine biology, was interviewed by the German newspaper, Faktuell. During the interview, which was a discussion about bird flu and vaccines, Dr Lanka stated that: "in the course of my studies, I and others have not been able to find proof of the existence of disease-causing viruses anywhere."
Polymerase Chain Reaction (RT-PCR) tests are used worldwide to "diagnose" Sars-Cov-2 infection. An in-depth investigation reveals clear scientific evidence proving that these tests are not accurate and create a statistically significant percentage of false positives. Positive results more likely indicate "ordinary respiratory diseases like the common cold."
In fact, American biochemist Kary Mullis, now deceased, who won the Noble Prize in chemistry for creating PCR technology, repeatedly stated throughout his career that it should not be used to test for viruses. This technology is designed to replicate DNA sequences, not test for coronavirus infections.
Discrepancies and wildly vague information from health departments and the drug makers themselves about new #Covid19 vaccines continue to run rampant. From mixing and matching different shots to delaying the second dose, some mainstream medical journalists are demanding to see the raw data.
Last week's massive social media purges – starting with President Trump's permanent ban from Twitter and other outlets – was shocking and chilling, particularly to those of us who value free expression and the free exchange of ideas. The justifications given for the silencing of wide swaths of public opinion made no sense and the process was anything but transparent. Nowhere in President Trump's two "offending" Tweets, for example, was a call for violence expressed explicitly or implicitly. It was a classic example of sentence first, verdict later.

Many Americans viewed this assault on social media accounts as a liberal or Democrat attack on conservatives and Republicans, but they are missing the point. The narrowing of allowable opinion in the virtual public square is no conspiracy against conservatives. As progressives like Glenn Greenwald have pointed out, this is a wider assault on any opinion that veers from the acceptable parameters of the mainstream elite, which is made up of both Democrats and Republicans.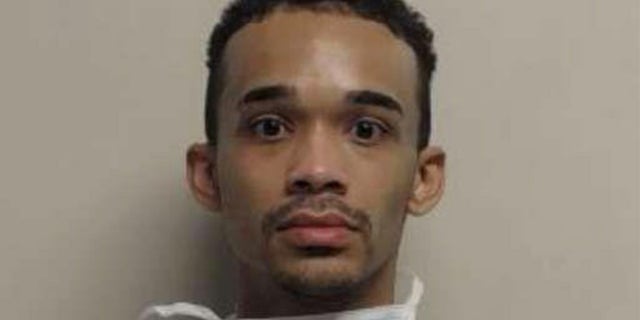 John Sullivan, videographer and founder of "a group for racial justice and police reform," posted a video on YouTube on Jan. 7 that shows him entering the Capitol building in Washington with a group of Trump supporters and possibly others on the previous day. He's heard on video encouraging others and convincing Capitol police to let the trespassers through at several impasses. The video also reveals further details about the situation that led to the death of Ashley Babbitt, an Air Force veteran shot inside the building by Capitol Police.

Sullivan is known for taking part in protests and riots connected with the Black Lives Matter movement, which was founded by Marxist organizers.

In July, he was arrested in Utah for alleged rioting, making a threat of violence, and criminal mischief due to his part in a protest that resulted in the shooting of a motorist.

"As a protest organizer, John Sullivan is heard talking about seeing the shooting, looking at the gun, and seeing smoke coming from it. John did not condemn the attempted murder nor attempt to stop it nor aide in its investigation by police," the police affidavit said, Desert News reported.

"An armed revolution is the only way to bring about change effectively," he said in a Dec. 28 tweet.

On Jan. 2, Sullivan wrote in a tweet: "[Expletive] The System – Time To Burn It All Down. #blm #antifa #burn #[expletive]thesystem #abolishcapitalism #abolishthepolice #acab #[expletive]trump."
The Washington Post has reported that the outgoing Capitol Police Chief, Steve Sund, believes his efforts to secure the premises were undermined by a lack of concern from House and Senate security officials who answer directly to Speaker Nancy Pelosi and Senate leader Mitch McConnell. The National Pulse can also report the Washington Post's timeline proves it was impossible for Trump speech attendees to have made it to the Capitol in time for the breach.
Anyone who believes locking President Donald Trump out of his social media accounts will serve as the first step on the path to healing the political divide in the United States is likely to be in for a bitter disappointment.
Ron Paul, who recently wrote an essay warning of an end-game for the coronavirus outbreak which is for human control purposes, has been banned from communicating with his millions of Facebook followers. The mild-mannered former congressman, presidential candidate, and family physician has been a perpetual thorn in the side of big Wall Street banks, and oligarchs such as Bill Gates.
Mozilla, the non-profit company behind Firefox browser, has joined the fight against free speech, motivated by the narrative about what happened at the US Capitol on January 6th. In tandem with other tech giants including Facebook, Twitter and Google, the CEO of Mozilla Mitchell Baker called for "more than de-platforming".

The "siege" against the Capitol – which mostly amounted to a group of dressed up LARPers walking around after being let in by police – prompted the failing web browser brand to claim:

"Changing these dangerous dynamics requires more than just the temporary silencing or permanent removal of bad actors from social media platforms."
The newly defined goals of the company include exposing who advertisers are; and revealing networks of people who are guilty of wrongthink.

Mitchell Baker also wants to make default across his systems the amplification of corporate news voices over third party or entry-level providers.

Their full list of changes to made includes:

Reveal who is paying for advertisements, how much they are paying and who is being targeted.
Commit to meaningful transparency of platform algorithms so we know how and what content is being amplified, to whom, and the associated impact.
Turn on by default the tools to amplify factual voices over disinformation.
Work with independent researchers to facilitate in-depth studies of the platforms' impact on people and our societies, and what we can do to improve things.
Parler is a social tool founded by John Matze and Jared Thomson in 2018. The website bills itself as a "free speech" platform, and is similar to Twitter. It gained popularity over the summer of 2020 due to big tech companies' censorship of conservatives. Google removed Parler from their app store on Friday, shortly after President Trump created a Parler account, sparking multitudes of people around the world to migrate to Parler.
If Trump does not succeed in averting the handover of power, we could be facing a very dystopian future, involving "compact cities", vaccine ID passports, a reversal of many Executive Orders, a reinstatement of the World Health Organization and adoption of Paris Agreement restrictions, for starters. In short, an Orwellian nightmare.

For those readers with an interest in the transition team players — short lived as it may be — a list of names is included in this link. It is worth noting that some of these individuals have strong ties to the Chinese Communist Party and others have alleged links to corruption.

The Biden-Harris organization currently includes five co-chairs, a 15-person advisory panel and a multitude of staff. Among the proposed appointments are John Kerry, as special presidential envoy on climate. Kerry's step-son and daughter were both embroiled in the Hunter Biden scandal with China, which was covered on this website. Susan Rice, involved in the Benghazi coverup and General Michael Flynn setup, would be back in office. Sally Yates, who played a key role in "Spygate", is also part of the line-up. Cindy McCain, whose father John also had ties to the Spygate affair, is a top pick for Biden. The Covid Advisory Board would extend Anthony Fauci's reign as a medical figure, as Biden would champion contact-tracing and no doubt give more credence to the contradictory and draconian measures issued by Fauci over the past months.
Teenagers have eagerly turned in their own family members who took part in the demonstration at the Capitol. 18-year-old Helena Duke was profiled by Buzzfeed News on Friday for publicly outing her own mother, aunt, and uncle after she saw them in a photo from the Capitol. Her family members all lost their jobs. The girl turned in her own family after her mother forbade her from attending a Black Lives Matter protest earlier this year. She said she has received messages from other teens who saw their family at the riot and agonized over whether to turn them in or not. USA Today has asked its readers to fill out a form if they recognize any of the demonstrators caught on camera. Journalist Whitney Webb commented that the authorities don't need your help, but they want you to get used to ratting out your neighbors.
If the blatant mainstream media bias we've seen in 2020 has taught us anything, it's that independent reporting and news outlets are essential to get any real understanding of events in the United States. Yet leftist journalists in mainstream media are calling for unelected, big tech companies to deplatform independent journalists.
Women's March tweeted: "We were planning to shut down the Capitol Building but the authorities were so scared of this #WomensWave that they shut it down for us. 1000+ women, survivors, and allies have gathered in the Hart Senate Building. Every hallway. Every floor."

Very easy-going press coverage. No problem. No outrage. No accusations of Insurrection from the mainstream press.

It was a protest from the Left, covered by the Left. And the Capitol Police promptly shut down the original target: the Capitol Building. They didn't lead the protestors INTO the Capitol, as they astonishingly did a few days ago, on January 6.
While the media continues to promote the safety of #Covid19 vaccines, dozens of serious side effects from the experimental product are being reported in the news and on social media.
Join Sacha Stone and esteemed guests: Kevin Jenkins, Carrie Madej, Alison Mc Dowell, James Grundvig to discuss the most important conversation facing humanity today.
The United Nations wants to eliminate poverty and hunger by feeding insect protein. Thanks to Ag mega-giant ADM, Illinois will soon become home to the largest insect farming operation in the world, dwarfing all other efforts.
It is no secret that various Conservative-led administrations have wanted to break free from the EU regulatory framework on genetically modified organisms (GMOs) for some time. In 2014, Genewatch exposed collusion between the government and global agribusiness giants to force GMOs into Britain above the heads of a highly sceptical public.

In response to Eustice's comments, GMWatch stated on its website that deregulation would result in no or few safety checks and probably no labelling for gene-edited products. This is despite dozens of top scientists having warned that they could be dangerous for human health and the environment in a 2017 Statement on New Genetic Modification Techniques.
There are a lot of behaviors being exhibited by those in positions of power in the US that seem disparate and odd. We watch Trump who is imposing sanctions on country after country, dreaming of eradicating his country's structural trade deficit with the rest of the world. We watch pretty much all of US Congress falling over each other in their attempt to impose the harshest possible sanctions on Russia. People in Turkey, a key NATO country, are literally burning US dollars and smashing iPhones in a fit of pique. Confronted with a new suite of Russian and Chinese weapons systems that largely neutralize the ability of the US to dominate the world militarily, the US is setting new records in the size of its already outrageously bloated yet manifestly ineffectual defense spending. As a backdrop to this military contractor feeding frenzy, the Taliban are making steady gains in Afghanistan, now control over half the territory, and are getting ready to stamp "null and void," in a repeat of Vietnam, on America's longest war. A lengthening list of countries are set to ignore or compensate for US sanctions, especially sanctions against Iranian oil exports. In a signal moment, Russia's finance minister has recently pronounced the US dollar "unreliable." Meanwhile, US debt keeps galloping upwards, with its largest buyer being reported as a mysterious, possibly entirely nonexistent "Other."
The United States has played an oversized role in the conflict, supplying weapons to the Saudi-led coalition. In 2017, the Trump administration announced that it had signed a deal to sell $350 billion worth of arms to Saudi Arabia alone. In addition to the weaponry, the U.S. has trained much of the Saudi armed forces, providing essential military infrastructure and logistical support, and even refueling Saudi bombers in the air and supplying targeting guidance on the ground.

The Saudi coalition (which includes other Middle Eastern monarchies such as Bahrain and the United Arab Emirates) has targeted civilian buildings for years, with Oxfam calculating that 200 raids — equivalent to one every ten days for the duration of the war — have been carried out against medical and water infrastructure.

Pompeo continued: "We have expressed our readiness to work with relevant officials at the United Nations, with international and non-governmental organizations, and other international donors to address these implications," he wrote. Yet, in reality, the U.S. government spent the whole of last year pressuring international bodies like the United Nations to reduce their aid to Yemen in order to conduct a campaign to starve the Houthis into submission. As a result, international aid to the country fell to just 25 cents per person, per day, only about half of what it was in 2019.
Director of National Intelligence John Ratcliffe and Chief of Space Operations Gen. John W. "Jay" Raymond announced today the designation of the intelligence element of the U.S. Space Force as a member of the intelligence community (IC).
Welcome to The Daily Wrap Up, a concise show dedicated to bringing you the most relevant independent news, as we see it, from the last 24 hours.