In the aftermath of the September 11 attacks, the US military attempted to institute a surveillance program so invasive that Congress defunded it just months after its creation due to public outrage. Known as Total Information Awareness (TIA), the program sought to develop an all-seeing surveillance apparatus managed by the Pentagon's DARPA and officially argued that invasive surveillance of the entire US population was necessary to prevent terrorist attacks, bioterrorism events, and even naturally occurring disease outbreaks before they could take place.

Before it was disbanded, TIA sought to collect Americans' medical records; fingerprints; gait, facial, and iris biometric data; drug prescriptions; and even DNA in addition to citizens' financial, travel, and media-consumption habits. TIA, not unlike Operation Warp Speed, was a "public-private partnership" managed by the DOD and partnered with the NSA, the CIA, and other intelligence agencies as well as the private sector and academia.

Also like Warp Speed, TIA officially justified its invasive surveillance goals by claiming that its initiatives would rescue Americans from the "invisible enemy" of faceless terrorists abroad and ensure citizens' safety, security, and health. Today, Warp Speed officially takes aim at a new type of "invisible enemy"—a microbe invisible to the naked human eye.

In the years after 9/11, the public pushback against TIA was fierce. The American Civil Liberties Union (ACLU) claimed at the time that the surveillance effort would "kill privacy in America" because "every aspect of our lives would be catalogued," while mainstream media outlets warned that TIA was "fighting terror by terrifying U.S. citizens." Despite Congress officially defunding the program, it later emerged that TIA was never actually shut down, with its various programs having been covertly divided among the web of military and intelligence agencies that comprise the US national security state.

Unlike in years past, TIA's apparent successor, Operation Warp Speed, has received no pushback from mainstream media outlets or advocacy organizations, with many of these same entities now placing blind faith in the secretive initiative and lionizing it as the "only way" to resolve the Covid-19 pandemic crisis.

The national security state has carefully learned from and studied its past failures, while many Americans, in contrast, continue to place their trust in the very agencies and government entities that have lied the country into multiple wars, tortured and maimed countless civilians abroad, produced a series of failed states in order to plunder their resources, and are currently facilitating the pillaging of the American economy by Wall Street and the Federal Reserve under the guise of "relief."

Allowing these same entities to surveil and track a majority of Americans and to use the country's population as guinea pigs for unlicensed, understudied, and experimental vaccine technologies is a clear recipe for disaster. At the same time, it would also enable a surveillance panopticon so dystopian and far reaching that Americans stand to lose not only their few remaining civil liberties but even sovereignty over their own bodies.
In a revealing podcast interview with actress Rashida Jones, Bill Gates recently shared his thoughts on what the world may look like after COVID-19 is over. Asked whether another pandemic is inevitable, he answered in the affirmative. "Hopefully, with luck, it could be 20 years from now," he said. "But we have to assume that it could be 3 years from now." With Gates having famously predicted a global pandemic in his 2015 TED talk, and then subsequently supported a coronavirus outbreak simulation exercise in October 2019, just weeks before COVID-19 got underway, his warning in this interview that "the next natural epidemic… might have a higher fatality" raises important questions about his motives.
RIYADH/JERUSALEM (Reuters) – A historic meeting between Israel's prime minister and Saudi Arabia's crown prince has sent a strong signal to allies and enemies alike that the two countries remain deeply committed to containing their common foe Iran.
32-year-old Fernando de Jesus Lopez-Garcia allegedly stabbed five people Sunday, including two who died-at the Grace Baptist Church in San Jose.

Authorities said his criminal history includes convictions for battery of an officer, assault with a deadly weapon and vandalism. He was also previously deported three times, but protected by local sanctuary laws.

The mayor of San Jose, Sam Liccardo, slammed the county's sanctuary policies by pointing out they allowed Lopez-Garcia to be released despite prior convictions.
Big Tech has continued to show bias towards Republicans and GOP lawmakers with social media platform Twitter recently banning Pennsylvania Sen. Doug Mastriano after he organized a Senate hearing on election integrity.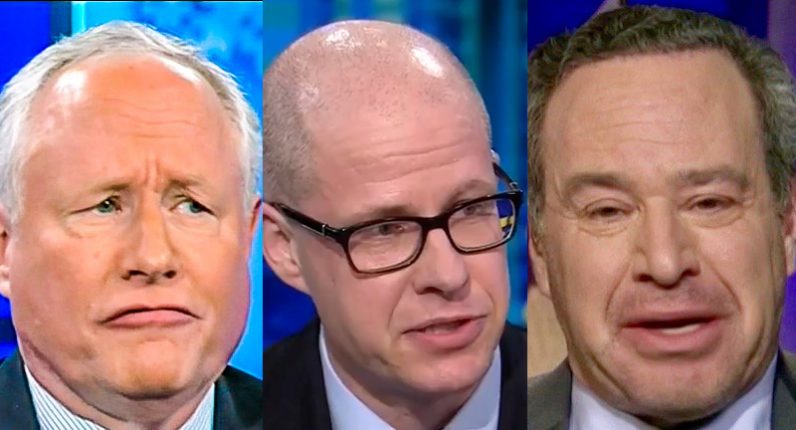 The corporatized Black Lives Matter movement, a recipient of $100 million dollar grants from the CIA's philanthropic frontage in the Ford Foundation, grew out of the legacy of the short-lived Occupy Wall Street protests in 2011 which itself were coopted by reformist and pro-Democratic Party outfits.

[...]

A central component of the Gene Sharp-inspired 'Color Revolution' template is the engineering of contested election scenarios where leaders singled-out for regime change can be ousted after appearing to consolidate power, as seen in election-themed revolutions in Serbia (Bulldozer), Georgia (Rose), Ukraine (Orange), Kyrgyzstan (Tulip), Moldova (Grape), and other countries.

The same manner in which Biden declared himself the victor in spite of the lawsuits filed in federal court was recently observed abroad in the disputed election aftermath in Belarus where US-backed opposition leader Sviatlana Tsikhanouskaya announced herself the winner of its presidential contest in order to spark preplanned protests in Minsk against Belarusian President Alexander Lukashenko. This was a replication of an unsuccessful blueprint from the 2009 Green Movement unrest in Iran during the incumbency of President Mahmoud Ahmadinejad, as well as the presidential crisis in Venezuela last year, among others.

Trump's lawyer Rudy Giuliani appeared to be confused when he alleged that the e-voting irregularities involving the election software company Dominion Voting Systems had ties to deceased former Venezuelan President Hugo Chavez and international financier George Soros, who actually supports the US-backed opposition to the Chavista government in Caracas.

Giuliani may be mistaken but is pointing to something accurate, except in the contested US election his client is in the position of Venezuelan President Nicolás Maduro while Biden would be the equivalent of self-appointed "interim president" Juan Guaidó. [...]

Meanwhile, both the pseudo-left and conservative right seem to be equally misunderstood about Soros, who is neither the charitable billionaire or "globalist" bogeyman they imagine, but rather an anti-communist business tycoon who favors vulture capitalism and Western imperialism under the banner of liberal democracy.

[...]

Recently declassified CIA memorandums proved that months before the election in July 2016, Clinton had orchestrated a plan to whip up a smear campaign tying Trump to the alleged Russian hacking of the Democratic National Committee email server. The documents also showed beyond a doubt how the Russia probe was launched even though both the FBI and CIA were privy to Clinton's intent on linking Trump with the Kremlin.

The three-year Russia investigation and subsequent impeachment over the Ukraine scandal were only the beginning chapters in the slow-motion soft coup against Trump. When all else failed, the US elite began to prepare for his ouster in the 2020 election. In fact, the possibility of a second Trump term was evidently too much of a nightmare for the establishment to even fathom, so they only prepared for his defeat and presupposed refusal to relinquish power instead.

Quite literally, an exclusive cabal of Washington insiders, establishment Democrats and anti-Trump Republicans were gathered by a former high-ranking Pentagon official, Nils Gilman, to participate in role-playing "election simulation" scenarios and tabletop "war game" exercises predicting various election outcomes which anticipated that Trump would resist acknowledging defeat and transferring power, precipitating a constitutional crisis. It was called the Transition Integrity Project (TIP) and featured Clintonites John Podesta and Donna Brazile, who were joined by prominent neoconservative figures William Kristol, Max Boot, and the former George W. Bush speechwriter who coined the "Axis of Evil" phrase, war criminal David Frum.
Some of the biggest names in business and industry, including Blackstone, Mastercard, VIsa, Goldman Sachs, MetLife, ViacomCBS Inc, and Condé Nast signed a letter asking General Services Administration Emily Murphy of the Trump administration to transfer power to Biden. The top executives in all of these companies are committed to globalism, which means the end to American as a sovereign, independent nation.
Earlier today, the Commonwealth Court of Pennsylvania issued a temporary injunction prohibiting state officials from moving forward in certifying the 2020 election results, pending an upcoming hearing on Friday over potential fraud regarding the state's mail-in ballots.

Pennsylvania state officials filed an appeal to the state Supreme Court and said that the injunction will not impact the state's presidential election certification process.

Governor Tom Wolf formally certified the state's election results on Tuesday.
The Trump campaign filed a series of lawsuits in the state challenging the 2020 election results.
Rudy Giuliani, Trump's personal lawyer, appeared at a hearing in Gettysburg, Pennsylvania, on Wednesday regarding alleged voter fraud in the state's presidential election results.

As of today, Pennsylvania is prohibited from certifying the rest of its election results, pending Friday's a hearing in an appellate court.
In Georgia, Powell claims in a 104-page complaint filed in the US District Court in Atlanta that the purpose of the scheme was "illegally and fraudulently manipulating the vote count to make certain the election of Joe Biden as president of the United States."

"Old-fashioned ballot-stuffing" has been "amplified and rendered virtually invisible by computer software created and run by domestic and foreign actors for that very purpose," the suit continues, adding that "Mathematical and statistical anomalies rising to the level of impossibilities, as shown by affidavits of multiple witnesses, documentation, and expert testimony evince this scheme across the state of Georgia."

"This scheme and artifice to defraud affected tens of thousands of votes in Georgia alone and 'rigged' the election in Georgia for Joe Biden."
If you are advocating for lockdowns, you are complicit in tearing families apart. You are complicit in inflicting untold suffering on millions of people around the world. You are complicit in casting the poorest and most vulnerable in our societies into even further grinding poverty. You are complicit in murder.
As always, take the information discussed in the video below and research it for yourself, and come to your own conclusions. Anyone telling you what the truth is, or claiming they have the answer, is likely leading you astray, for one reason or another. Stay Vigilant.
Colorado officials last week announced that several counties had moved into the "red level"—the second-highest measurement on its COVID-19 dial—and would be forced to implement new regulations on restaurants, gyms, and other parts of the economy to combat the virus.
Then something remarkable happened. Weld County, a county in the northern part of the state with a population of roughly a quarter million people, politely said no.
The Vermont Department of Health captured the ethos of many health departments across the nation: "Decisions about sex and sexuality need to be balanced with personal and public health." COVID Federal Superstar Anthony Fauci reflected that judgment when he declared in April that those who meet strangers for sex via Tinder or other dating apps are entitled to make their "choice regarding a risk." Many government officials have been far more tolerant or even encouraging of risky sexual relations during the pandemic while mercilessly suppressing other social and economic relations.

New York Gov. Andrew Cuomo is an Emmy-award winning hero of the COVID pandemic, regardless of the ten thousand elderly New Yorkers who died after he ordered nursing homes to admit COVID patients. Cuomo's endless restrictions have been spurred by his view that "government can be a force for good," as a New Yorker profile recently noted.

While Cuomo has vehemently condemned synagogues that disobeyed his orders to disperse, other officials in New York give their blessings to behavior which is reckless even by "woke" standards. The New York City Health Department recommended that people who organize orgies should "Limit the size of your guest list. Keep it intimate." The guidance does not quite specify "rooftop" but it is clearly implied: "Pick larger, more open, and well-ventilated spaces."
It should not shock us to learn that communist totalitarians once sought to eliminate domestic meals as a common aspect of civilized life. The destruction of the family as a bourgeois institution was explicitly listed among Marx's priorities for implementing the communist revolution.
Apart from deliberate projection, which is regularly used as a political tactic as per Saul Alinsky, there is the more classic and unconscious projection that happens among true believers of the same ilk.

Take a look at what happens when one of those believers is caught telling the truth about what he'd like to do to Trump voters: DNC member David Atkins openly suggesting that 75 million Americans need to be "deprogrammed."

While Atkins wonders how anyone could be a Trump supporter, many of us wonder how a leftist who may have been initially attracted to feel-good ideas like "tolerance" and "diversity" could publicly advocate forceful "deprogramming" of 75 million of his fellow citizens (in refugee camps? concentration camps?) for the sin of disagreeing with him about a political candidate.
According to new data, the U.S. currently ranks first in total COVID-19 cases, new cases per day and deaths. Genevieve Briand, assistant program director of the Applied Economics master's degree program at Hopkins, critically analyzed the effect of COVID-19 on U.S. deaths using data from the Centers for Disease Control and Prevention (CDC) in her webinar titled "COVID-19 Deaths: A Look at U.S. Data."

From mid-March to mid-September, U.S. total deaths have reached 1.7 million, of which 200,000, or 12% of total deaths, are COVID-19-related. Instead of looking directly at COVID-19 deaths, Briand focused on total deaths per age group and per cause of death in the U.S. and used this information to shed light on the effects of COVID-19.

She explained that the significance of COVID-19 on U.S. deaths can be fully understood only through comparison to the number of total deaths in the United States.

After retrieving data on the CDC website, Briand compiled a graph representing percentages of total deaths per age category from early February to early September, which includes the period from before COVID-19 was detected in the U.S. to after infection rates soared.

Surprisingly, the deaths of older people stayed the same before and after COVID-19...