"In case of virus detection, >35 cycles only detects signals which do not correlate with infectious virus as determined by isolation in cell culture [reviewed in 2]; if someone is tested by PCR as positive when a threshold of 35 cycles or higher is used (as is the case in most laboratories in Europe & the US), the probability that said person is actually infected is less than 3%, the probability that said result is a false positive is 97%"
On January 3rd, 2021, Emergency Physician, Dr. Simone Gold gave this gobsmacking talk on the Great Awakening show about the breathtaking skullduggery that was coordinated worldwide across governments and health agencies against the drug, hydroxychloroquine, in the ordering of needless masks, lockdowns and now, in mandating the experimental vaccine.
I recommend that everyone share this with their normie friends and loved ones – actually, with everyone – she is so articulate and amazing, yet completely humble and cute.
Dr. Gold says, "I come before you on behalf of America's Frontline Doctors, which is a volunteer physicians organization that we started specifically to combat the serious and life-threatening disinformation that has really taken over America and really, the entire Globe.
Dr. Gold decided to speak out after she prescribed hydroxychloroquine and zinc to a COVID-positive patient, who recovered completely in 48 hours. However she, herself was called into see her Medical Director, who threatened to fire her, while her State Board threatened her with a potential investigation of unprofessional conduct.
"We are licensed as individuals. It's actually against the law to have a corporate practice of medicine…it has to be the individual doctor physician, that's why patients go to multiple doctors.
"It's very, very scary stuff. I've been a doctor for a very long time. Before me, my father was a doctor. I've never seen anything like this, where we have groups of physicians or scientists or government bureaucrat agencies essentially lying to the American people and people across the world."
The publication of fraudulent studies in the world's pre-eminent medical journals, including The Lancet and the draconian decrees have crashed the world economy and resulted in hundreds of thousands of deaths.
The experimental vaccine has not been shown to reduce mortality, in a disease which already has an almost non-existent mortality rate and there's no evidence that it stops transmission. Why is the vaccine being mandated, again?
Dr Gold raises the very real security threat of mandating an experimental vaccine. "What if, for example you've given that vaccine to all of your healthcare workers and you've given that vaccine to all of your military and all of your police officers. I find this shocking, as a public policy matter, that we would even consider giving anything to our healthy first responders and frontline people who defend our country…It's so shocking to accept that kind of risk."
She ends her talk with a call to action. "We, at America's Frontline Doctors intend to fight the urge that's sweeping the globe to mandate people taking an experimental biological agent. This is a big fight we have on our hands…we're very concerned with private businesses mandating this; employers, schools and travel – airlines, in particular.
"You can imagine if all the airlines got together, the CEOs and said, "You know what? We're just going to mandate this – the 6 biggest ones all got together and said that. It's just like the masks, right? You can't avoid their mandates. This is a very big problem. So, America's Frontline Doctors is tackling this. We intend to talk to the decision-makers in the airline industry.
"One of our tools in that battle will be to go in armed with at least 1 million signatures of human beings who are going to say, "No! We are not going to do business with anybody – and we're not going to comply with anyone who's going to mandate this…everyone hearing this can agree, we don't need the CEOs of big companies forcing experimental biological agents on anyone…
"We are going to be at their mercy if we don't get ahead of them. We must get ahead of that bad decision that they seem headed towards making. Qantas Airlines has already said that they're going to do this…
Sign the petition and get everybody you know to sign it! StopMedicalDiscrimination.org
"It's so dangerous as you guys have been talking about, this is an issue that all Democrats, Republicans, independents, Libertarians should be extremely concerned about, especially because we don't have to guess about where this goes or how this ends," Gabbard said.
She continued: "When you have people like former CIA Director John Brennan openly talking about how he's spoken with or heard from appointees and nominees in the Biden administration who are already starting to look across our country for these types of movements similar to the insurgencies they've seen overseas, that in his words, he says make up this unholy alliance of religious extremists, racists, bigots, he lists a few others and at the end, even libertarians."
She said her concern lies in how officials will define the characteristics they are searching for in potential threats.
"What characteristics are we looking for as we are building this profile of a potential extremist, what are we talking about? Religious extremists, are we talking about Christians, evangelical Christians, what is a religious extremist? Is it somebody who is pro-life? Where do you take this?" Gabbard said.
She said the proposed legislation could create "a very dangerous undermining of our civil liberties, our freedoms in our Constitution, and a targeting of almost half of the country."
It may be too strong to say that a specter of uninterrupted disturbance of all social conditions is haunting the Western democracies, but two interrelated issues are cause for concern. One is the apprehension that the West is erasing too readily historical landmarks or individuals that are regarded as inimical to certain modern sensibilities or is downplaying past achievements while other factors are considered more important. The second is the emergence of a "counterculture" — not simply the lack of commitment to a common culture, but a modern form of ostracism removing or downgrading people, expressions, and ideas deemed offensive or problematic or not politically correct to particular groups or to social or professional circles.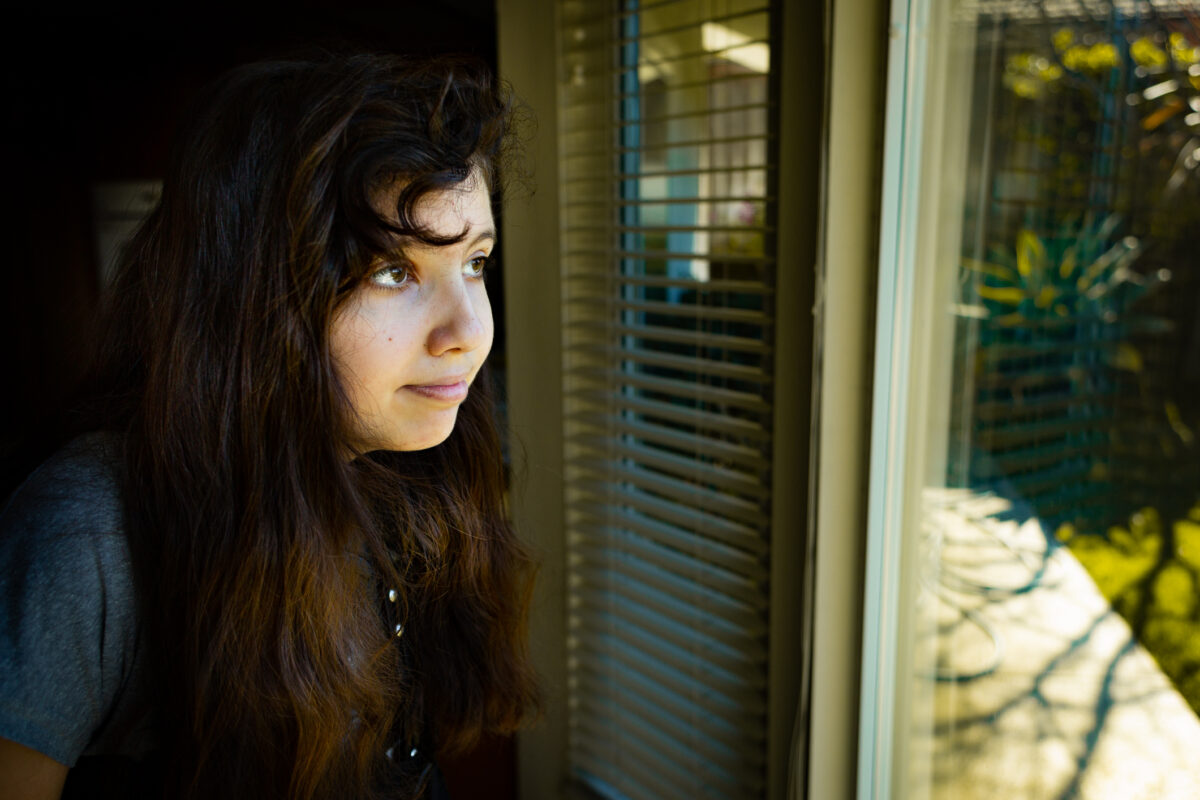 On Christmas night, a 14-year-old girl walked away from her family's Orange County home and headed toward a bridge.
When she arrived, she leaped from the 50-foot structure, shattering two back bones in an attempted suicide brought on by some inner demons she's been fighting since the start of the pandemic.
Sydney R., of Huntington Beach, is among many who've been struggling with isolation since the CCP (Chinese Communist Party) virus took hold, prompting state officials to issue stay-at-home orders to curb its spread.
A scientist advising the Government on coronavirus has called for tighter lockdown restrictions, describing the current rules as "the problem" amid rising infections and deaths.
Professor Susan Michie, director of the Centre for Behaviour Change at UCL, said an "overwhelming" number of people were sticking to lockdown rules as she questioned how Government messaging was being targeted at the public.
It comes after the Government launched a new advert that asks people to "look in the eyes" of frontline medical workers and Covid-19 patients and tells them to stay at home.
The French National Academy of Medicine has urged people to quit the chatter on packed buses and trains, where social distancing is impossible. The country's health minister earlier asked everyone to wear better quality masks.
Thuringia's spring lockdown was a "catastrophically wrong political decision with dramatic consequences for almost all areas of people's lives," the court said, justifying its decision. It particularly condemned a restriction limiting private gatherings to the members of one household and one person outside of it.
The bill, known as the US Citizenship Act of 2021 and outlined in a four-page summary shared with reporters, would represent the most sweeping immigration reform package passed since 1986.
It marks both a symbolic and substantive break with the restrictionist immigration policies that have defined the last four years under Donald Trump, setting the tone for what Biden promises will be a more welcoming era for immigrants in the US. At its core is a long-awaited proposal to legalize the more than 10.5 million undocumented immigrants currently living in the US, many of whom have lived in fear of being deported and uprooted from their families for years.
As reported by The Independent this week, Microsoft has been granted a patent that allows the company "to make a chatbot using the personal information of deceased people." Under the patent, Microsoft can create an artificial intelligence bot "based on images, voice data, social media posts, electronic message, and more personal information" of a deceased person.